Options for your tram ride
You can choose from four categories of historic trams for your ride: each type has its own charm. Each tram is an original The Hague tram, so you can imagine yourself in The Hague from 50 to 100 years ago:
1. The Roaring Twenties Tram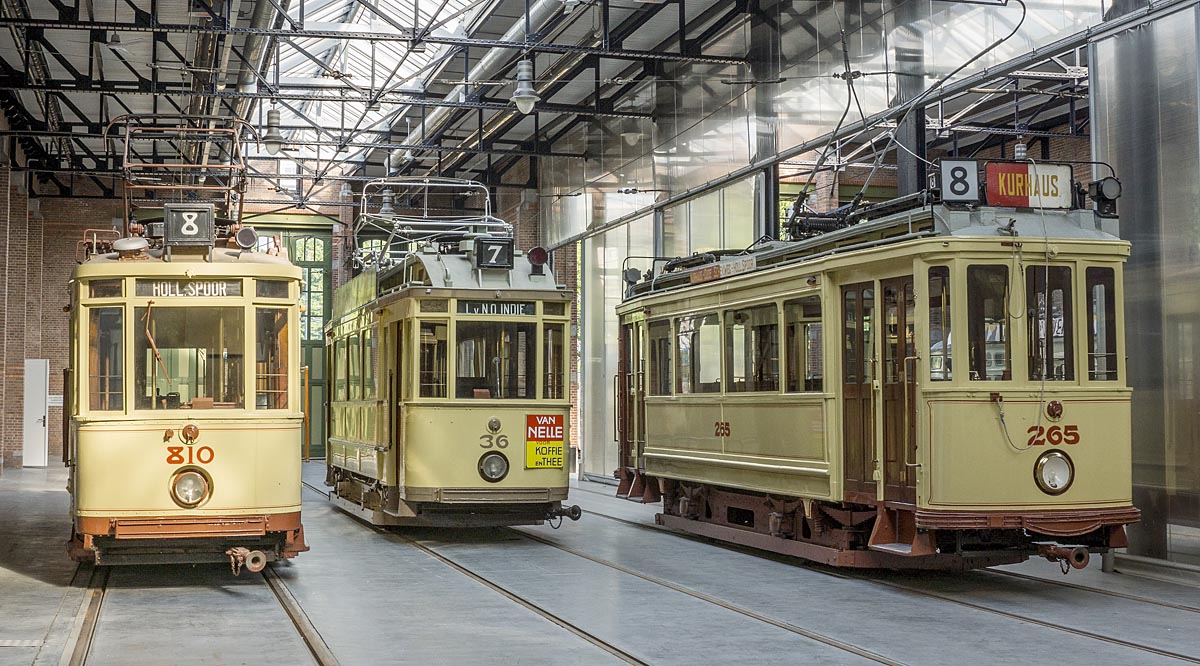 Back to the 1920s!
Historical tram from the period 1920-1930 (possibly together with trailer) in the style of the Roaring Twenties
1920s tram: 20 seats
1920s tram with trailer: 45-49 seats
Available trams: tram 36, tram 265, tram 265 with trailer 769
No heating
From € 12.50 p.p.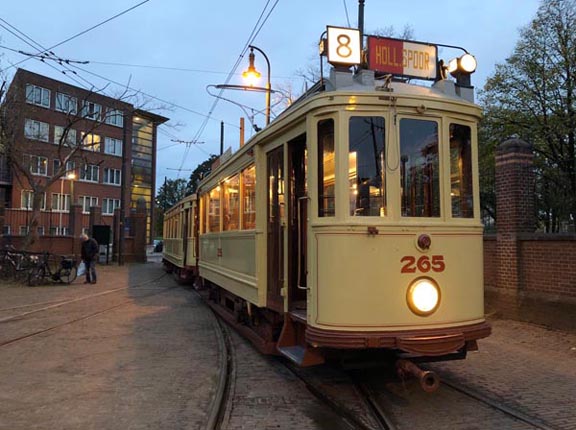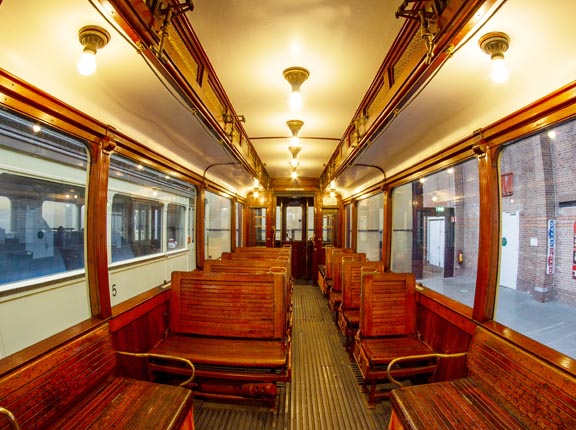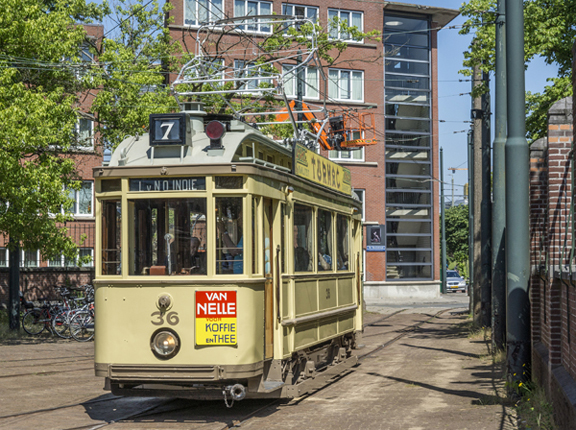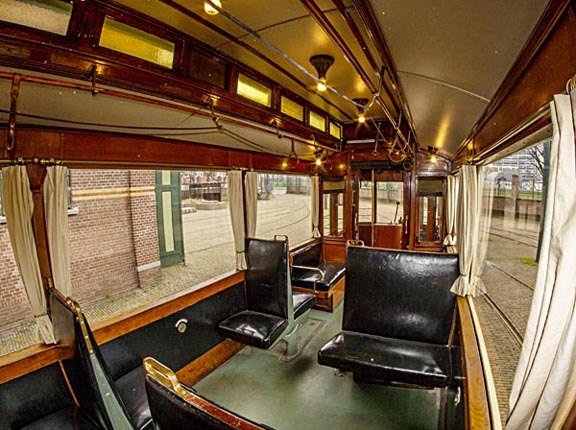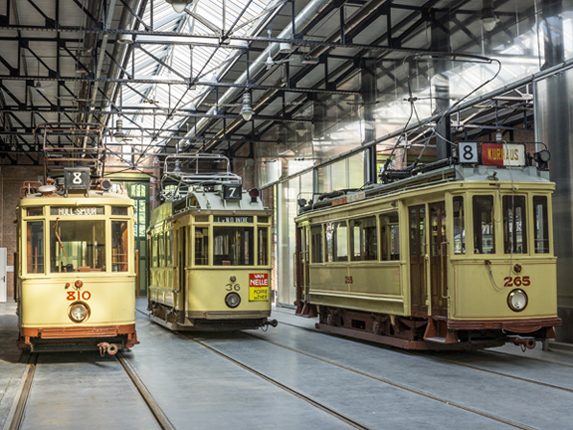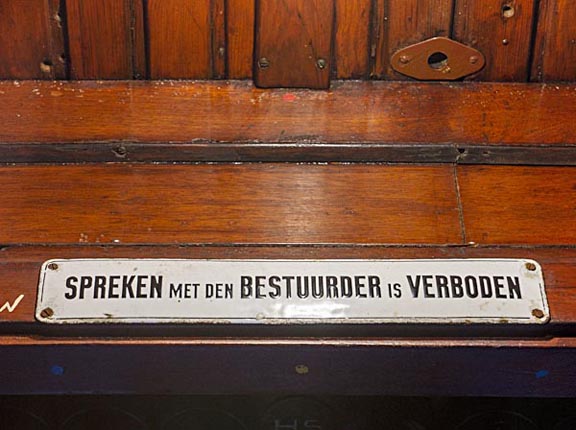 2. The robust 1950s tram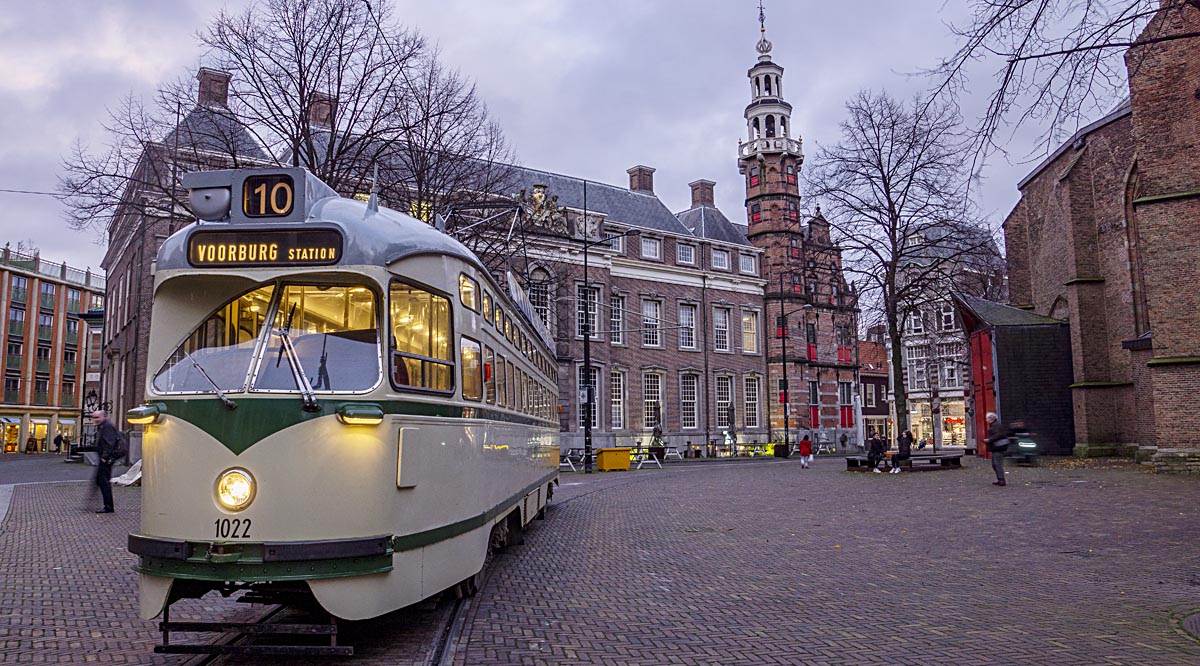 American comfort from the 50s
Historic 1952 PCC tram in cream-yellow with green stripes with unique American "standee windows"
37 seats
Available tram: PCC 1022
Heating
From € 7.25 p.p.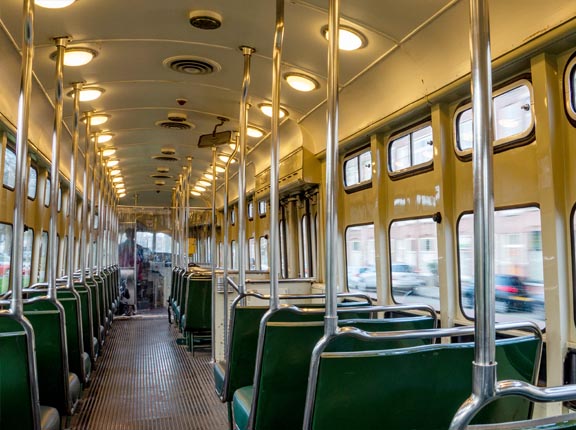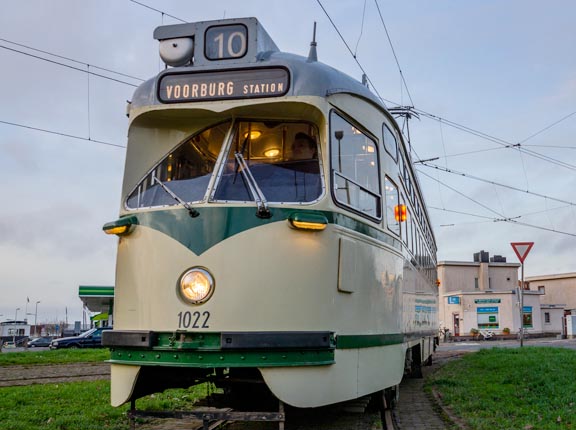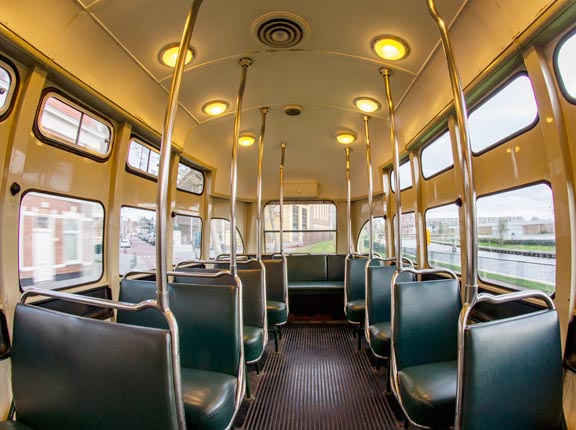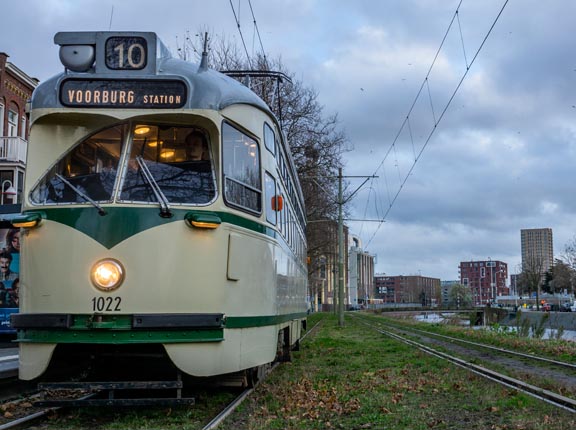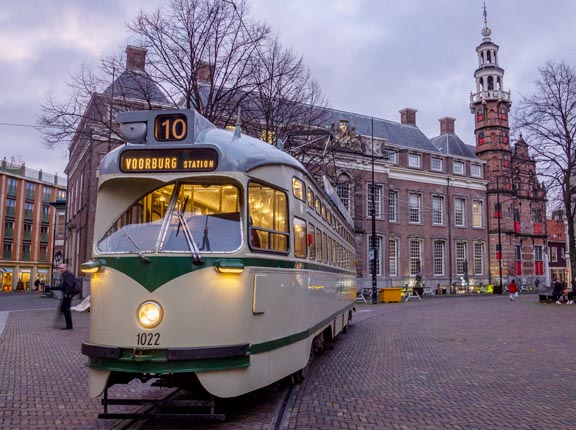 3. The classic 1960s tram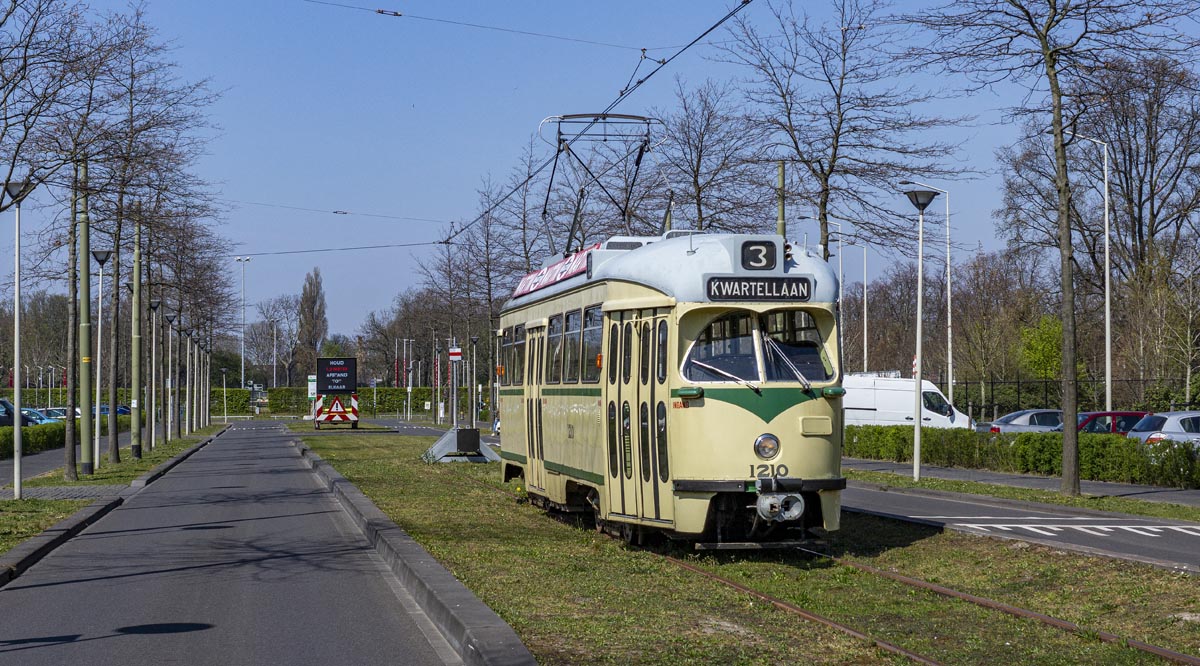 The classic tram with large windows from the 1960s
Historic PCC tram in typical The Hague appearance from the 1960s: cream-yellow with green trim
33 seats
Available trams: PCC 1210, PCC 1101, PCC 1180, PCC 1193, PCC 1321
Heating
Possibility to rent tram with audio tour
From € 7 p.p.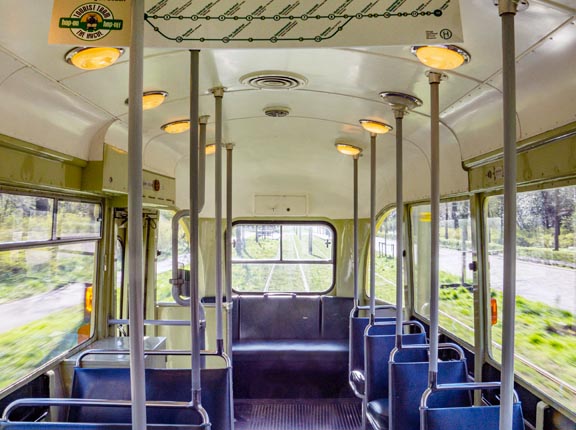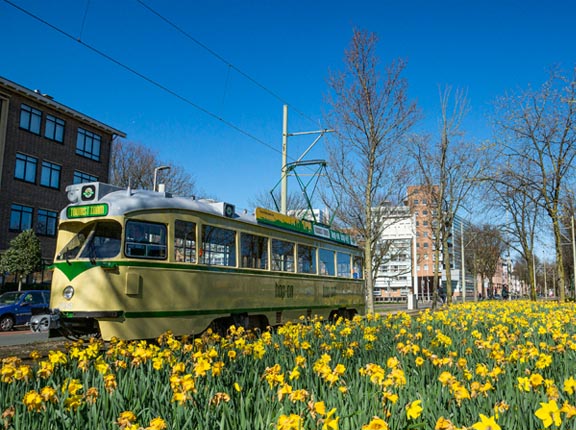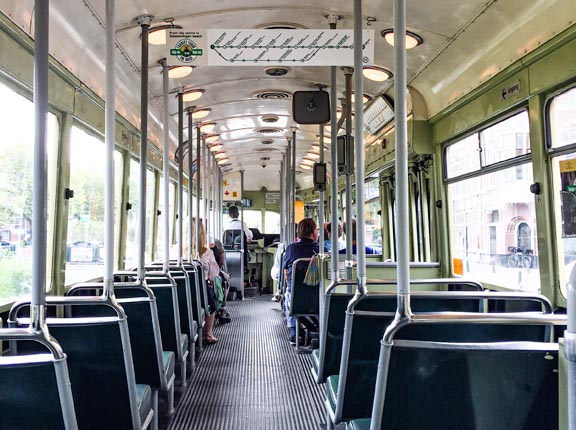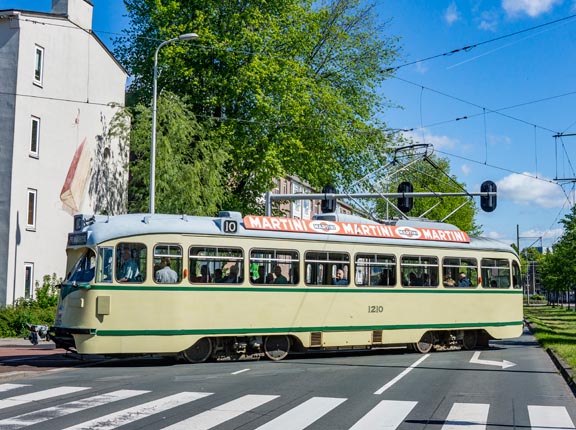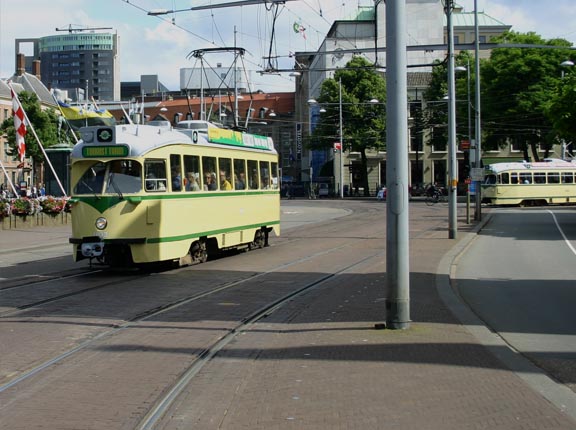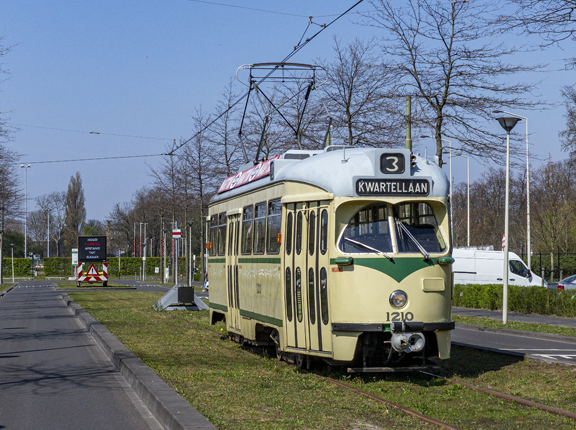 4. The yellow 70s tram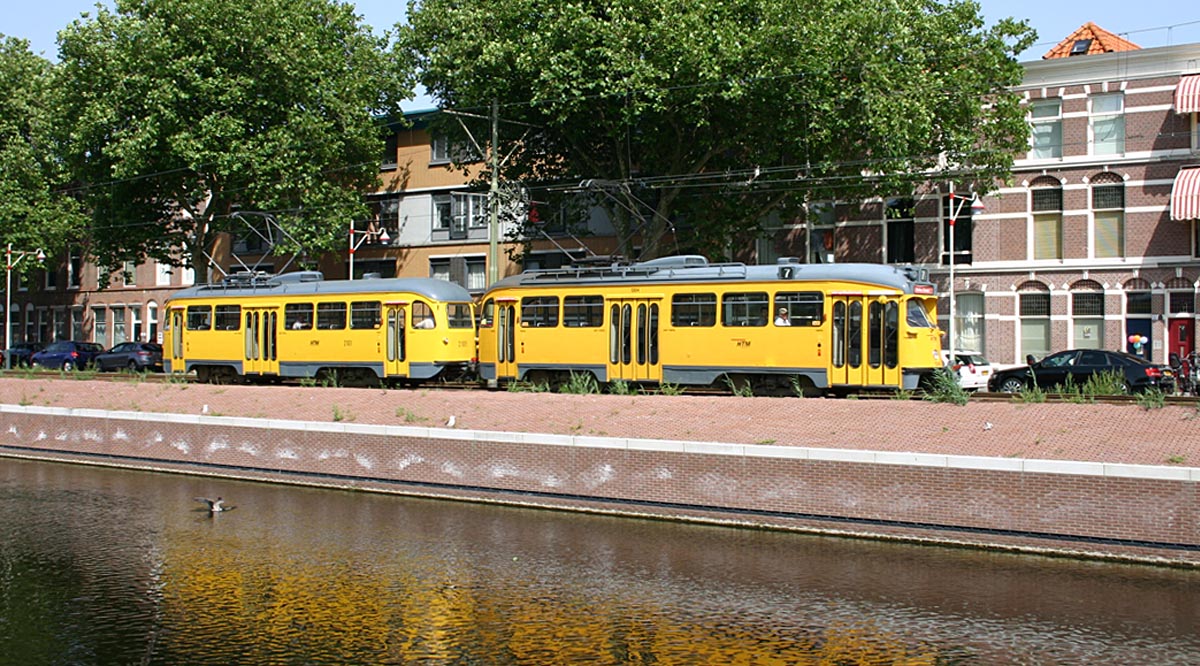 Back to the Seventies with the yellow PCC
Historic PCC tram in the public transport yellow livery from the 1970s
33 seats
Available tram: PCC 1165
Heating
From € 7 p.p.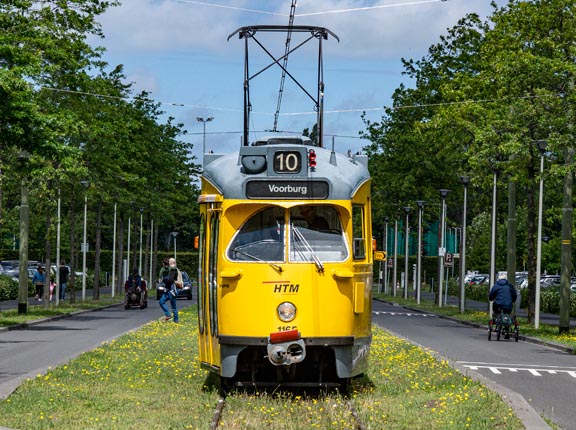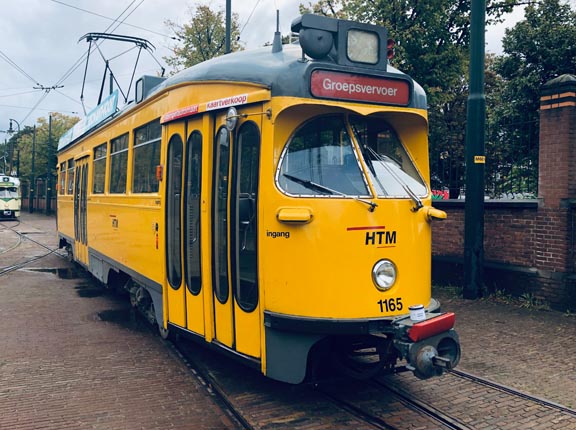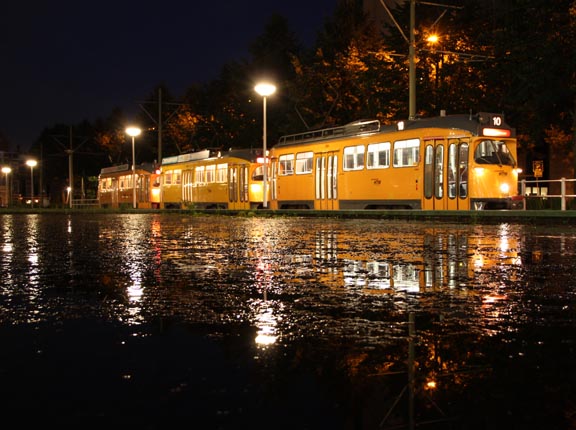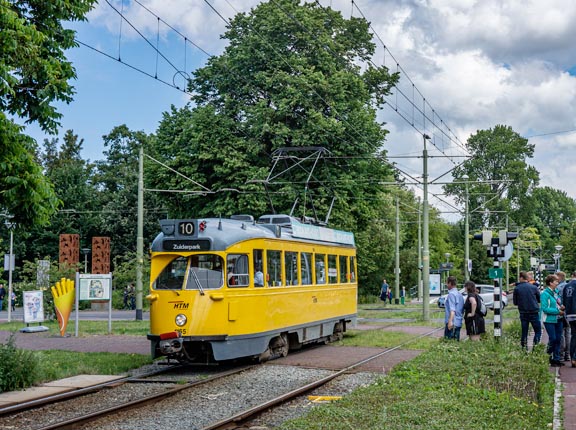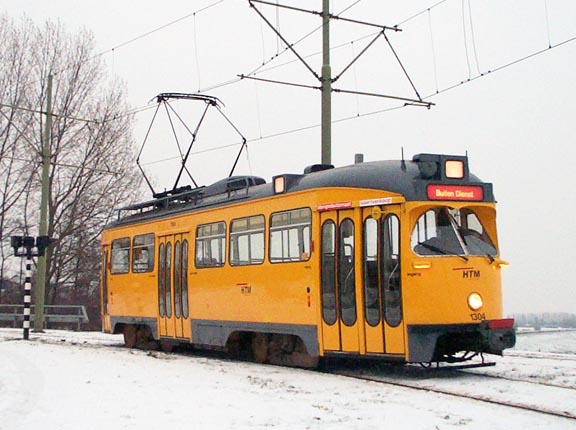 Dates and times
You can rent a historic tram 365 days a year between 08:00 and 24:00, of course subject to the availability of tram and tram driver.
Group size
The maximum group size for an application is 100 people: in that case you would rent several historic trams. Would you like to rent the tram for larger groups? Please feel free to contact us to discuss the possibilities.
Ride duration
Would you like to rent a historic tram for a short 15-minute ride? Or for an extensive tour of 2 hours? The historic trams can be rented for all ride lengths.
It is also possible to request a tram ride that consists of two parts. For example, we can bring your party to the wedding ceremony and perform the return ride after the ceremony. We offer the waiting time between the two stages at a reduced rate.
Tram
You always rent a tram category. If you have a preference for a specific tram number within this category, please indicate this when making your reservation. We will make every effort to offer this particular tram to you, if available.
Boarding and alighting
You can start and end your ride at any official tram stop, and you can make your own suggestions for the route to ride. The historic trams can run to The Hague, Scheveningen, Voorburg, Rijswijk and Delft. In Scheveningen we can even take you to the beach and the boulevard. There are some routes that are not accessible to our historic trams. However, most of the tram network is available.
Due to technical and operational reasons, it is unfortunately not possible to board and disembark on the route of RandstadRail lines 3 and 4 (with the exception of the route Savornin Lohmanplein – Goudenregenstraat), within the tram tunnel of The Hague, and on the route of tram lines 2 and 6 between Ternoot and Essesteijn. We will be happy to advise you on the nearest alternative stop.
Do you want to board in the centre of The Hague? Then we advise you to start the tram ride at the Grote Kerk, or at the central train station. We do not block the regular HTM trams there, so you can board our tram without rush.
Are you coming to The Hague by car from another city and would you like to transfer to the historic tram? In that case, it is best to park your car at P&R Hoornwijck, and board our tram from the Broekpolder tram stop (stop of tram line 1, approx. 5 minutes walk).
Your own tour with audio guidance
Would you like to get to know The Hague better? Or do you have a foreign company who you would like to show the city? Then you can rent a historic 1960s tram with audio tour. In this historic PCC tram, an (individual) audio tour is available for all passengers on certain routes. This audio tour is available in ten languages: Dutch, English, German, French, Spanish, Italian, Russian, Chinese, Japanese and even in The Hague dialect. Earphones will be provided during the ride.
Please note: because the trams with audio tour also run regularly as a Hop-on Hop-off Tram, they cannot be rented every day. The tram with audio tour is not available for rental from April to October on Saturdays and Sundays between 10.00h and 18.00h, and in July and August also not on Wednesday to Friday between 10.00h and 18.00h.
There is no guide on our historic trams during the ride. If you would like a guide during your ride, you are free to arrange this yourself. It is recommended for any guide to bring an own microphone or small format megaphone. There is no power plug available in the tram.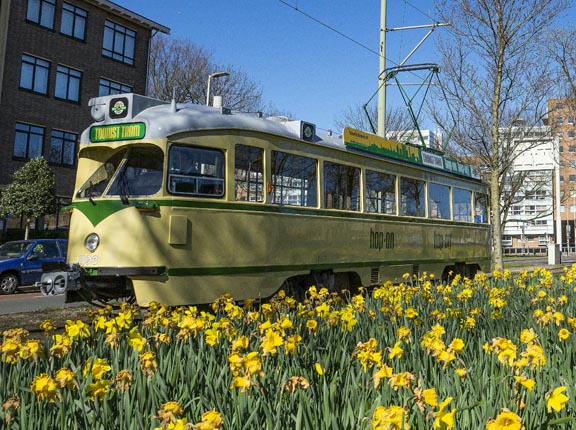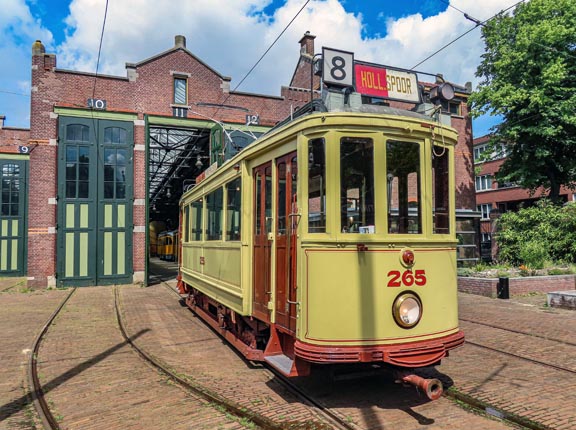 Combination with a visit to The Hague Public Transport Museum
You can also combine your tram ride with a visit to The Hague's Public Transport Museum. The tram can then start or end at our museum, or make a stopover there during your tram ride. Our museum is located in a national monument: a former tram depot located at the Parallelweg in The Hague. Our museum tells the story of the past, present and future of public transport in The Hague with a permanent exhibition and a large collection of historic trams.
You can walk around the museum yourself or accompanied by a tour guide. You can also enjoy coffee and cake in the museum. This combination is only possible on request on Saturdays and Sundays between 10.00h and 18.00h, for a maximum of 25 people.