Rent a historic tram in The Hague
Do you have something special to celebrate, and do you want to make a special day even more special? Or would you like to get to know The Hague in a unique way? You can rent a private historic tram from us especially for your party. A family trip, an activity with clients or colleagues, a wedding or anniversary will be given a special touch with a ride on a historic tram.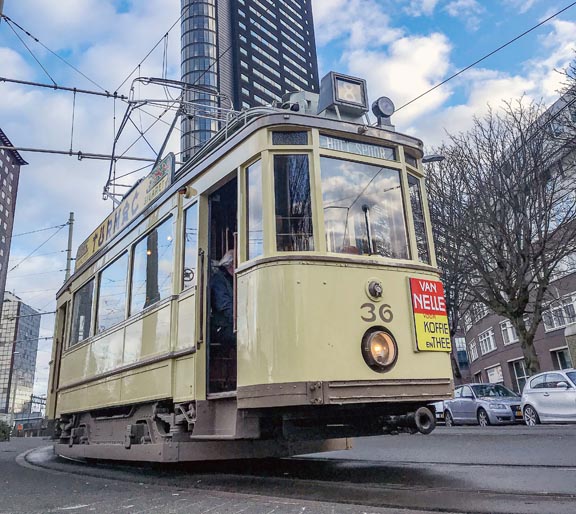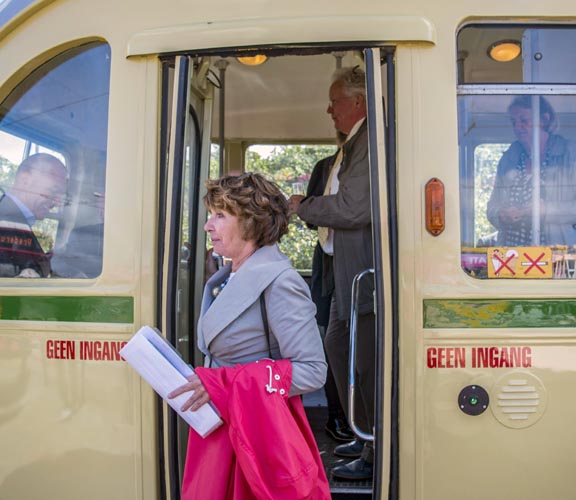 Your own tram
You rent a private tram, just for your party. We provide, in consultation with you, a tailor-made route. You can indicate where and at what time you want to board and alight, and what route wishes you have. Based on this, we create a route along the most beautiful highlights in The Hague and Scheveningen. A ride to Rijswijk and Delft is also possible. You indicate what kind of historic tram you would like: do you want a PCC tram from the 1950s or 1960s, or would you prefer a 100 years old tram that will take you back to the Roaring Twenties? We are ready to give you an unforgettable day with a historic tram ride.
Welcome aboard!
Contact
Please rest assured we do everything we can to give you a pleasant experience. If you would like to know more or if you have any questions, do not hesitate to contact us.